Our Mission
"Our aim is to create the best travel experience you will ever have."
We strive to do this by matching your holiday to your dream. We love to personalise your holiday for you rather than offer you an off the shelf package.
We are with you from A to Z.
When you travel with us, we look after all your requirements from the time you first step in to see us, until you have returned from your holiday.
Dedicated 24 hour a day emergency contact.
Despite our best efforts, things can sometimes go awry when traveling. Before you leave, we will provide you with our personal 24/7 Emergency Contact number, this is NOT a call centre.
Our business is travel, and only travel.
Our passion is travel and all that it entails, to make your trip the best we can. We only sell travel.
We take pride in our service standards and our professionalism.
We have won dozens of awards over the years for our professionalism and the high standard of service we offer our clients.
Our business has been serving travellers in the area for over 25 years.                                                                                                                                                                                                                                                           
Our Company
Travel and Cruise Fundamentals is proudly locally owned and operated and was established by Bev and Charles Moffat in 1996. We started in Leeming, expanded to a second location in Willetton in 2001, and amalgamated to the Willetton location in 2012. In 2021, circumstances led us to relocate to our business to Alfred Cove.
Over the years we have accumulated dozens of awards for outstanding service and travel knowledge. Our total independence and years of experience allow us to work tirelessly with you, our valued travellers, to tailor your travel arrangements to suit your needs and exceed your expectations.
We are totally passionate about travel and have in excess of 25 years' experience in arranging our clients' travel. We travel and cruise extensively ourselves, attend product updates and undertake constant training to ensure that we remain knowledgeable as the experts in our chosen fields of specialty. We also have specialist fully escorted journeys to Southern Africa.
Our mission is to inspire you to experience the excitement of local culture, cuisine and wildlife; the pleasure of small ship cruising, allowing in-depth exploration of your destination. As we move globally to more sustainable travel, to encourage you to leave nothing but footprints and take nothing but photographs; and to ensure that by doing so, your travel experience leaves you rejuvenated and full of the "joie de vivre".
Whether you are planning on travelling around the corner or around the globe, no matter what your budget is,  our vision is to be the pre-eminent provider of travel and personal service to you, our valued customer.
Enjoy the safety and security of dealing with friendly, professional and knowledgeable advisors, where we make people's travel dreams come true!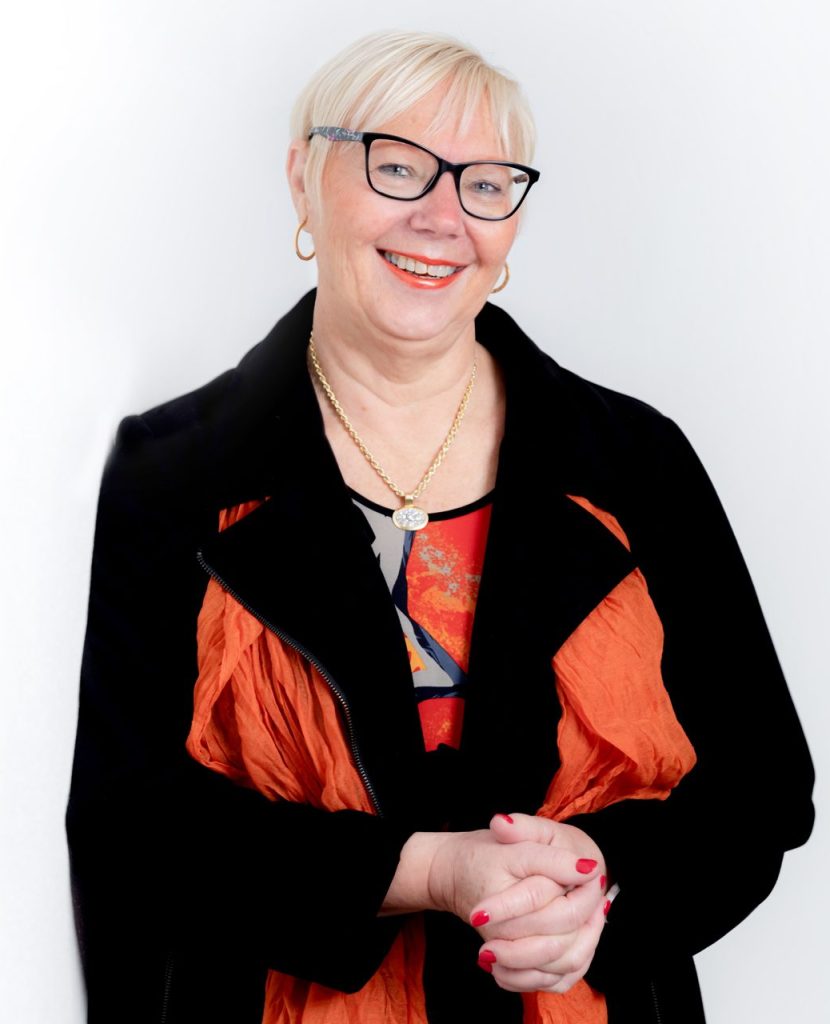 Bev Moffat – Your Travel Advisor
Bev's many years of working in hospitality stood her in good stead when transitioning to Travel Agency owner 26 years ago. Over this time, it has given her the opportunity and  experience to help people achieve their dream holidays.
Having grown up in Africa, and still travelling there on a regular basis, she is able to assist with the most basic or complex itinerary for this continent. Bev and her husband Charles escort personalised tours to Africa under the banner of Funda Journeys. Her passions are wildlife viewing and conservation, along with good food and wine, and experiencing local culture wherever she is travelling globally.
Bev has travelled to Europe and UK, Mauritius, Egypt, New Zealand, Canada, USA, Hawaii, South America, most Asian countries and extensively through Southern and Eastern Africa. She has been fortunate to tick some of her bucket-list items, although that list seems to continue to grow!
Bev also loves cruising and has cruised through the Inside Passage of Alaska, Asian waters, the Mediterranean, European Rivers, Russian Rivers, across the Atlantic, Pacific Islands including Tahiti, the West coast of USA and around various parts of Australia. A favourite was doing a "self-drive" cruise on along the Canals in France, so much fun! Still on her cruise bucket list are the Scandinavian Coast to see the Northern Lights, and Antarctica.
Her favourite destinations are the Okavango Delta in Botswana and Paris, who knows where else may be added to the list?
Thinking travel? We welcome you to contact us for an appointment at a time suitable to you.
Save
Save
Save
Save
Save
Save
Save
Save
Save
Save
Save
Save
Save
Save
Save
Save
Save
Save
Save
Save
Save
Save