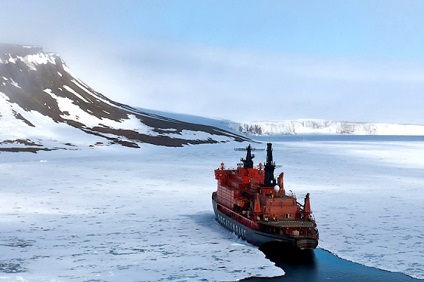 I have always enjoyed cruising, since my first experience at the age of fourteen, and oh my, how the experience has changed since then! Back then cruising options were very limited and were generally deemed suitable for the "newlywed or nearly dead" market. I travelled with my family along the coast of South Africa from Cape Town to Durban, part of a train, ship and plane holiday, which my parents thought would give a us wonderful experience of differing ways to travel. It did!!!
Skip forward a few decades until my 40s, when I joined the travel industry. Since then, I have been privileged to experience a wide range of cruising styles, cruise lines and various sized vessels, and I would have to share that my most memorable experiences have all been on small ships.
Well, you ask, why is that? I have found that the experience is so much more focused on the destination that you are cruising through, you are able to get into small ports that are not accessible to the large ships, there are fewer people on board, so you get to meet and get to know most of your fellow travellers.
One of my first experiences on a small ship was cruising the Inside Passage of Alaska. We visited ports that were totally off the beaten track, such as Metlakatla, where we were embraced by the local First Nations people and treated to a wonderfully inclusive festival with dancing and local foods, something which remains engraved on my memory to this day. When in the Glacier Bay National Park, we were so close to the glaciers that we could hear the groaning and cracking of the calving ice, which subsequently caused our vessel to rock vigorously when it broke away – the large ships were way off in the distance needing binoculars to see what felt like a hand's breadth away from us. We were able to moor off short piers in the national parks, step off the vessel and go exploring right there, get up close to the wildlife along the shoreline and watch them foraging, right from the deck of the ship. The focus was very definitely on experiencing as much of the destination as possible, a physical impossibility on the large ships.
Cruising through the rivers and rain forests of the upper reaches of the Amazon is almost impossible on a large ship! Once again, being able to get up close to the riverbanks, or turn the vessel in a small space, gives such a unique perspective of this amazing destination. Once again access to the local indigenous people is an incredible experience, sharing the history of the local medicine, almost silently cruising down the river and observing nature quietly slipping by, totally at ease with the vessel.
Possibly one of the most obvious advantages of small ships, is the opportunity to do expedition cruising. To visit remote and off the beaten track destinations, to meet people who are not exposed to the constant impact of tourism on a grand scale and are able to maintain their traditional way of life and share this with visitors who are intrigued by this.
As with all cruising, small ships have a broad range of standards from basic to luxury, vessels may range from 20 guests to about 900 – anything bigger than that is no longer considered "small" in the world of cruising. Inclusions may be more educational, such as guest lecturers who are photographers, geologist, naturalists, botanist, etc. or they may be talking about their amazing experiences. Once of the most interesting talks that l have heard, was from an ex Royal Marine, who along with a friend, rowed the Pacific Ocean from Japan to San Francisco. He shared the highs and lows of this journey with the guests on board – what an incredible feat!
Inclusions on board will also vary from company to company, but we are able to guide you to the best option to match your requirements, whatever they may be.
Talk to us and learn a bit more about Small Ship Cruising and some of the options available, or you are able to view some of these here.
Save
Save
Save
Save
Save
Save
Save
Save
Save
Save
Save
Save
Save
Save
Save
Save
Save
Save
Save
Save
Save
Save
Save
Save
Save
Save
Save
Save
Save
Save
Save
Save
Save
Save
Save
Save
Save
Save
Save
Save
Save
Save
Save
Save
Save
Save
Save
Save
Save
Save
Save
Save
Save
Save
Save
Save
Save
Save
Save
Save
Save
Save
Save
Save